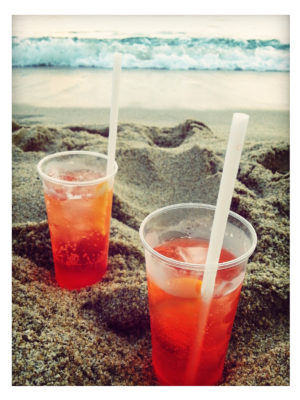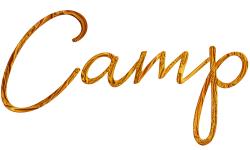 Get your Italian (back) in shape this summer. Come to Italy for 1 month (without the hassle of packing a suitcase!) and take your share of that Dolce Vita. 
What's the Italian Summer camp?
The Italian Summer Camp is a language program for beginners, but not as you would expect it. This program is a language vacation:
the first week you get to know Italians on the beach,
the second week you listen to some music with them (summer music festivals are literally everywhere in Italy),
then the third week you prepare an authentic Italian recipe,
and finally the fourth week you enjoy a beautiful evening sitting under a tree in the town's piazzetta. 
Also, there are no grades at this camp, I don't give them, and you don't get to give them to yourself. There's no place for judgement, you are here for some Dolce Vita, remember?
When kids go to summer camps, they bring home memories: first kiss, jumping in a lake from a swing, ghost stories around a campfire. But most of all, they taste freedom. Just being away from their parents for a few weeks makes them feel big, grown, independent. 
Going to a summer camp as an adult? Looks like an Italian aperitivo on the beach, you just don't miss it.
There are two versions of the program: Single Flavor and Double Flavor (the names are drawn directly from my long-standing experience as a gelato eater).
Both programs include the same materials and tasks, but only the Double Flavor allows you to study alongside me and receive my feedback on the weekly assingments and 2 live sessions with me (45 minutes each, one at the beginning of the program, and one at the end. These are private 1:1 online sessions). 
From the 5th of August, for 4 weeks, you will be receiving 2 bite-sized emails a week with all the materials and the tasks that I have prepared for you. The time you spend on each assignment depends on you, but I'd say 30 to 45 minutes are enough to complete the tasks.
I guess you have thought about starting another course several times, you might have started some, but then, overwhelm. 
I know the feeling of discomfort when it seems you get everything wrong (hello, German!). It's a very unpleasant emotion and it often leads to pause or even stop learning Italian. That's why this program is only one month and has only 2 weekly tasks. 
You should enroll in the Summer camp if you already know a few of the basics (main differences between masculine and feminine, singular and plural, the present tense of some common verbs, articles). We will be taking time to reinforce those concepts and build on them. You won't have to worry about grammar, the tasks in the Camp are designed to help you instinctively know how to form meaningful sentences in Italian. We will also work on slowly expanding your vocabulary and knowledge of the Italian culture. 
You can handle this program, just right.
Enrollment for August is open!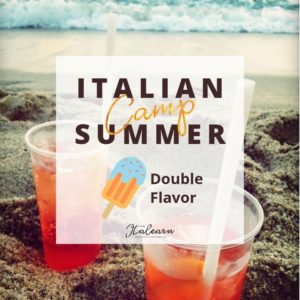 4-weeks program
Bi-weekly tasks sent to you via email
2x45min private sessions
Weekly feedback via chat or email