The Italian Summer Camp is a language program for beginners, where we brush up on the basics of the Italian language by living the Italian summer:
in the first week, you get to know Italians on the beach,
in the second week, you listen to some music with them (summer music festivals are literally everywhere in Italy),
then in the third week, you prepare an authentic Italian recipe,
and finally the fourth week, you enjoy a beautiful evening sitting under a tree in the town's piazzetta. 
Also, there are no grades at this camp, I don't give them, and you don't get to give them to yourself. We're here to learn in a relaxed and stress-free atmosphere.
When kids go to summer camps, they bring home memories: their first kiss, jumping in a lake from a swing, and ghost stories around a campfire. But most of all, they taste freedom. Just being away from their parents for a few weeks makes them feel big, grown, and independent. 
Going to a summer camp as an adult? Looks like an Italian aperitivo on the beach, you just enjoy it.
From the 21st of August, for 4 weeks, you will be receiving 2 bite-sized emails a week with all the materials and the tasks that I have prepared for you. The time you spend on each assignment depends on you, but I'd say 30 to 45 minutes are enough to complete the tasks.
I'll be available to help you and support you during the whole program. You'll find me in a private Telegram channel created only for the participants of this course. 
The dreaded moment: how do I know if this program is for me? You should enroll in the Italian Summer Camp if: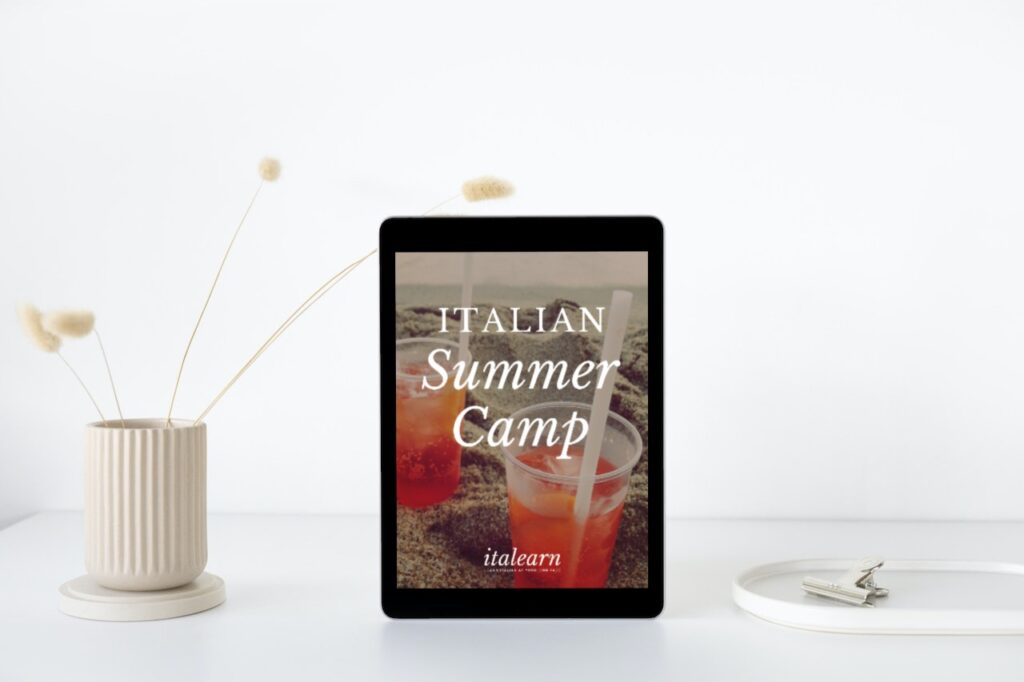 Want to talk about it before buying?
If you have any questions at all about what the course includes, how much it costs, or anything else, please don't hesitate to send me an email. I'll be more than happy to help you decide if this is the perfect course for you.