create connections, meanings, memories in italian
I'm a teacher, author, content creator, blogger, reader, language learner, jewelry maker, aperitivo lover, summer at the beach type of girl. I publish stories, podcasts, videos, but I'm an introvert. I write stories and lead workshops to help you learn Italian creatively and at your own pace.
How to find your words in Italian
without feeling overwhelmed, stressed, insecure
In a perfect world you would have the perfect amount of time in your day to learn Italian, you would learn quickly, you would have a perfect pronunciation, you would understand native speakers even when they talk at the speed of light. Yeah, that would be perfect. Except… learning a language doesn't work like that. That's relieving, right? I'm going to show you how beautiful it is to be imperfect: I have written a micro-story and 5 creative exercises to fall in love with Italian (I know you already are, but how can you say no to some extra love?). I have also paced it for you so you don't feel overwhelmed — all you have to do is to drop your name and email below and let the magic begin.
How stories will elevate your Italian
stories are a powerful language learning tool
Learning a language is about connecting the dots. When you can connect a new piece of information with a story, a place, a person, it is easier to remember it and re-use it.
With stories, the possibilities are endless. You only need to take some time off everything (are 30 minutes a week doable for you?) With a story you can learn a lot of new words, understand how the language works, listen to a natural-paced spoken Italian. You'll re-discover the pleasure of doing something just for you. And you'll finally embrace your mistakes — because this is how you grow.
I write stories for you, so you can just relax, read, and learn. Learning Italian through my stories is also an immersion in the Italian life. Explore it with your senses, take the freedom to do some cozy-Italian-learning.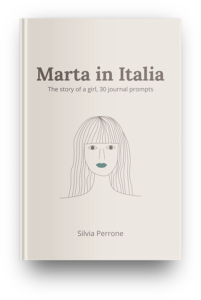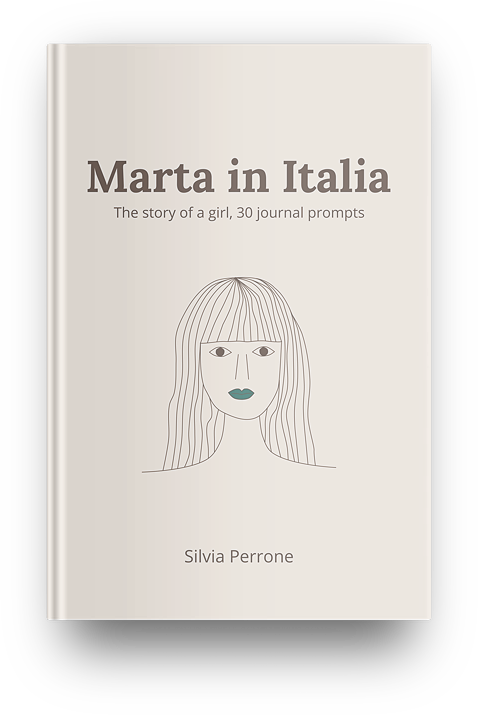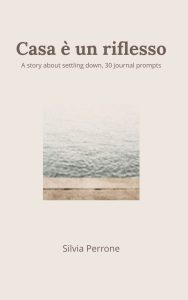 Feeling free to create with Italian
I thought I was somewhat creative but it had never occurred to me to apply that creativity to language learning. Participating to Creative Italian Workshops has given me more confidence to experiment with the language and create my own sentences. Also, reading Italian was something I found particularly difficult and I avoided, but after seeing what I could do with the texts Silvia picks I now feel more confortable reading longer texts or texts that may be above my level. I highly recommend it. If you haven't tried it, this creative approach to learning Italian might not seem very effective. In fact, it is the opposite. On the one hand, it's a relaxing and fun activity, which is in itself conducive to learning. There's also a lot of freedom to create whatever text you feel comfortable with and to explore those formal aspects of the Italian language you need at any particular time.
You know Italian is perfect for you
use your creativity to blossom
You don't have to feel intimidated by Italian, actually, there are so many things you can do with just a few words. Start small, don't compare to anyone else, grow at your own pace. I provide you with the resources to write and read in Italian starting from exactly where you are now.
Prima di partecipare a un workshop pensavo di essere una persona creativa, ma volevo diventare ancora più creativo! A dire la verità, lavorare con esercizi creativi ha cambiato il mio rapporto con l'arte in generale. Posso usare il metodo che abbiamo usato nel workshop come una metafora per creare altre cose (per scrivere un film, per esempio). Consiglio di partecipare a questi workshop di italiano creativo perché se ti piace la lingua Italiana e ti piace fare le cose creative, Silvia è una buona persona con cui fare queste cose. È interessante e curiosa ed è divertente lavorare con lei.