No matter the current level of your Italian, you can enjoy writing and reading on your own. We'll take it slowly, like Italians sipping a glass of wine watching the sunset. This is not about rules, grammar, or perfection.  This is about the pleasure of learning Italian.
Here is what you can get from my newsletters: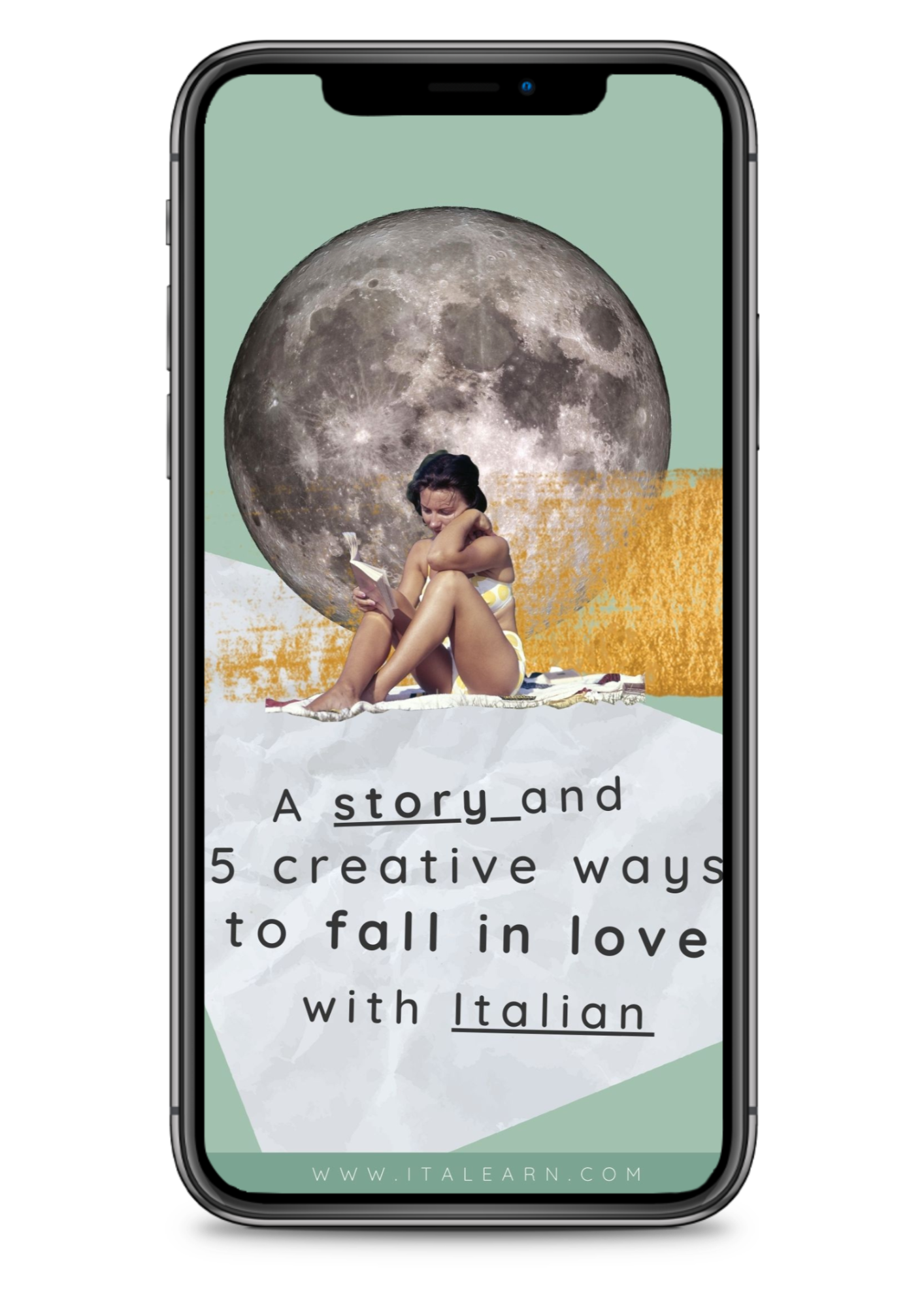 When you sign up you receive a short story in Italian (written by me!) and 5 creative activities + something extra that I'll send you in the following 3 weeks after the sign up.
I'm always available to help you with the activities and encourage you. Just send me your story!
I generally send 1 or 2 emails per month, a few more as reminders when there is something new for you like a workshop, a story, a course, etc. 
The newsletter is free and you can unsubscribe at any time (there is an unsubscribe button at the bottom of every email you receive from me).