Learn Italian with me, I got you.
Are you ready to happily reach your Italian language goal?
When I was in primary school (a long time ago sadly!) there were no foreign languages classes. But I was determined to learn English. And I guess I must have insisted so much that my parents got me an encyclopedia, with tapes! I was thrilled, but then I discovered that everything was in English and I only had the drawings and the voices to rely on. So, well… I panicked. I thought that I could have never made it alone. I felt that if someone could be there with me to reassure me and teach me how to learn, then I could do it. 
I tried my best, but I learned that sometimes you just can't do it all on your own. 
When you decide to learn a new language as an adult, it's very easy to feel like you cannot make it. Learning Italian cannot be overwhelming and stressful, as a friend of mine said: Italian is a soul food. It's meant for you to be enjoyed, not dreaded.
Are you trying to learn Italian but it feels like climbing Mount Everest (or Monte Bianco!) in flip-flops? Get comfortable: I got you.
I got you is a 4-weeks guided program to learn Italian at your own pace
Why a program and not the usual 1:1 lessons?
Because what you need is to show up consistently, be immersed in the language, make it part of your life. And you need a partner who shows up consistently too! That's what I'm here for: to guide you through the beautiful narrow streets of Italian and just be there for you when you need me. I will help you to stay focused + consistent, and you'll feel rewarded + accomplished.
Here is what you will learn inside this program:
You will learn to plan and organize your Italian learning routine so that it will keep running without even thinking about it
You will learn to identify your priorities and get rid of distractions
You will learn to work for a goal so that at the end of the program you will be exactly where you need to be
You will learn to find Italian in the most unexpected places
You will be learning Italian through creative exercises that will uncover or enhance your artistic side
You will never feel alone
You will not be anxious about "having to do Italian today"
Why didn't I mention specific language results like "you will learn how to use pronomi diretti and indiretti" or "you will be able to handle all the past tenses"? Because this program is made for you, by you. Of course, mastering a grammar rule can be your #1 priority (I am a grammar nerd too!), but so is anything else that matters to you. I'm with you 100%… I got you. 
Together we are going to work on your project, whatever it is. We co-create a learning path for you with all the steps you need to take to get to finish your project. You create your own results, for yourself. I will help you to keep on track, stay focused, work for it. I'm also there to support you, to encourage you, to solve your (language) problems.
If your mind is already wondering about what we can work on together, here are some ideas:
we can read that book that lies at the bottom of your nightstand because it's too difficult to read right now.

we can journal together so you can find the words that you need.

we can discover unusual and old-fashioned ways to say things in Italian, just for the pleasure of it.

we can compose a handwritten letter to your Italian family

we can find all those incomprehensible cultural references in your favorite Italian TV series

we can go through the basics of the Italian language over and over again until you finally get them

we can focus on getting a nice pronunciation so that everyone can understand you

we can write a short story in Italian

we can go on a virtual tour of the places you'll visit in Italy (speaking Italian, of course!)

we can discover everything about a book, song, author, actor, town, historical personas, etc.
Choosing a teacher is a little like going on a date: you like the other person, and you want to spend more time with them. And the way to do it is actually going out on a date! Of course, there are levels, you may want to take it easy or jump straight into the relationship — whatever feels best for you. So I have created 2 different programs you can choose from based on the time and energy you can currently invest in Italian learning:
Coffee Date: this plan is perfect for you if you need my guidance for a study project, or if you want to finish a personal undertaking and would use some help. This plan includes 1 weekly task and feedback from me throughout the 4 weeks. We'll talk via chat through text messages, vocal notes, and maybe video notes if you like?
Dinner: this plan is your choice if you want to work intensely on a specific topic, if you need to prepare for a test/exam,  or if you have to write an essay for university. This plan includes 2 weekly tasks, 1 weekly live session (45 minutes), and of course my feedback and support from beginning to end.
Get comfortable, I'll take care of everything, you know I got you! Choose the program that works best for you:
What happens after you purchase?
As soon as your order is completed, you'll receive a copy of it and the invoice. Then, in the following 24 hours I will get back to you via email with a link for a 20-30 minutes call where we talk about your project and set goals and intentions. At the end of the call I will send you a link to my Telegram account (that's my preferred messaging app because we don't need to exchange telephone numbers and it's very easy to use). If you have purchased the Dinner plan I'll also send you a link to book our live sessions.
What if you need to reschedule a session?
Just let me know at least one day in advance and we'll simply reschedule it within a month from the end of your program!
In case you need to postpone the whole 4-weeks program don't worry, you are not going to lose your money, we'll just reschedule.
If you find yourself in very difficult circumstances and there are no possibilities of doing the program, not even at a future time, just email me before we start to get a full refund.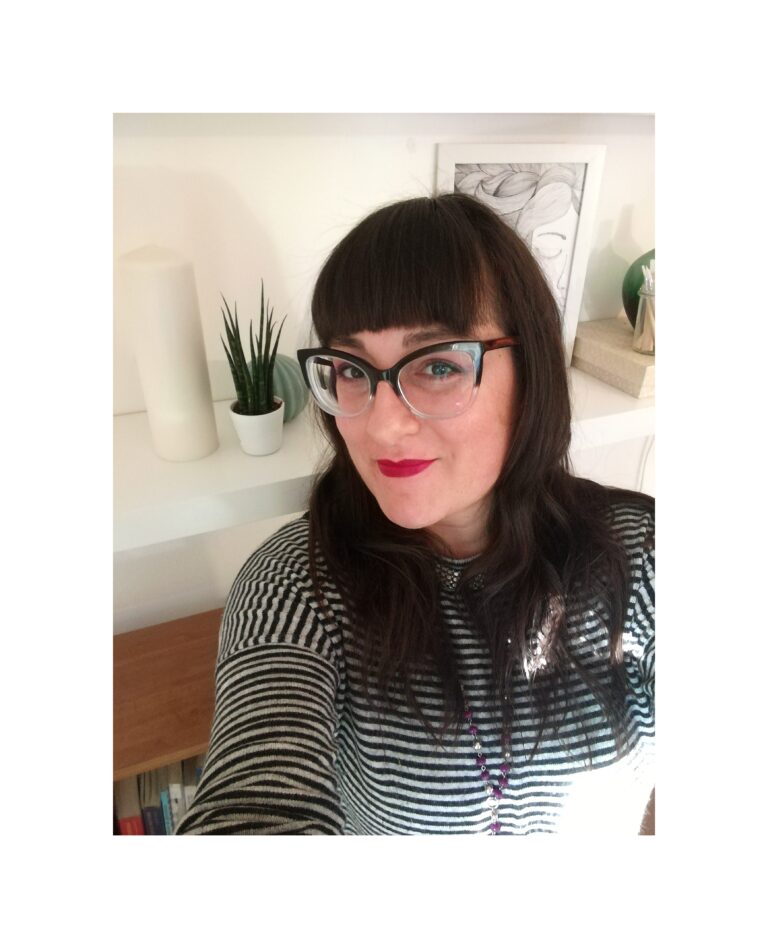 Time to introduce myself!
I'm Silvia Perrone, teacher, author, experimenter, and I can't wait to go out on a Coffee Date, or Dinner with you!
Even though I make videos and publish the occasional selfie on Instagram, my nature is that of an introvert.
I prefer small crowds to big audiences, I like to take my time when I do the things that I enjoy doing, and I love to learn to be connected to myself.
I have created an Italian learning program that is respectful of your learning style and your everyday routine so that learning Italian becomes the moment you wait for all day (or week).
I believe in slow and focused learning because it does bring results. Are we on the same note? Yes? Then you're invited!
Let's take a look at the programs again
Learning a language on our own is ambitious and sooo rewarding, but if the roadblocks look higher and the challenges unconquerable: don't hesitate and let me be your guide. Here is a recap of the programs offering:
I know that making the investment is not an easy step (in terms of energy, time, commitment, and money) so if you have questions for me, just click here and send me an email. Let's talk about it and see if we are a good match!
If you'd like to know me better before committing to a program
I totally understand. In fact, unless it's love at first sight, you want to know more about someone before going out with them on a date! The best way to get to know me is by joining my community of Italian lovers. You'll get a welcome free mini-course and access to my Library of free resources (think infographics, videos, printables, challenges, etc.)
Drop your name and email in the box below and go check your email!