In your career as a language learner sooner or later you will have to WRITE.
I have been there too, and I remember all my doubts and fear of making mistakes, especially as a French student. While it was so easy to speak, even long sentences flowed without problems, when it came to writing I was stuck.
• Do I have to use "é" or "è"?
• Is it "-eau" or "-eaux"?
• Do I add a final "s" or not?
It has happened many times as a native speaker of Italian that I had to check the spelling of a difficult word or the correct tenses in a long sentence.
Sometimes native speakers and students of Italian as a foreign language share the same doubts, after all speaking and writing require different skills that we all need to learn.
I am going to share with you my infographics with suggestions, grammar rules explained, a lot of examples. You can download them and create a folder, an emergency resources box, for when you want to craft a perfect piece of writing or a presentation.
Everything is FREE for you to save and download, you can find all the material on the free resources page and on the official Pinterest page.
Please comment below, or contact me if you would like more information on a specific topic. You can also use the Q&A page to ask me a language question.
This is the first infographic of the collection, happy learning!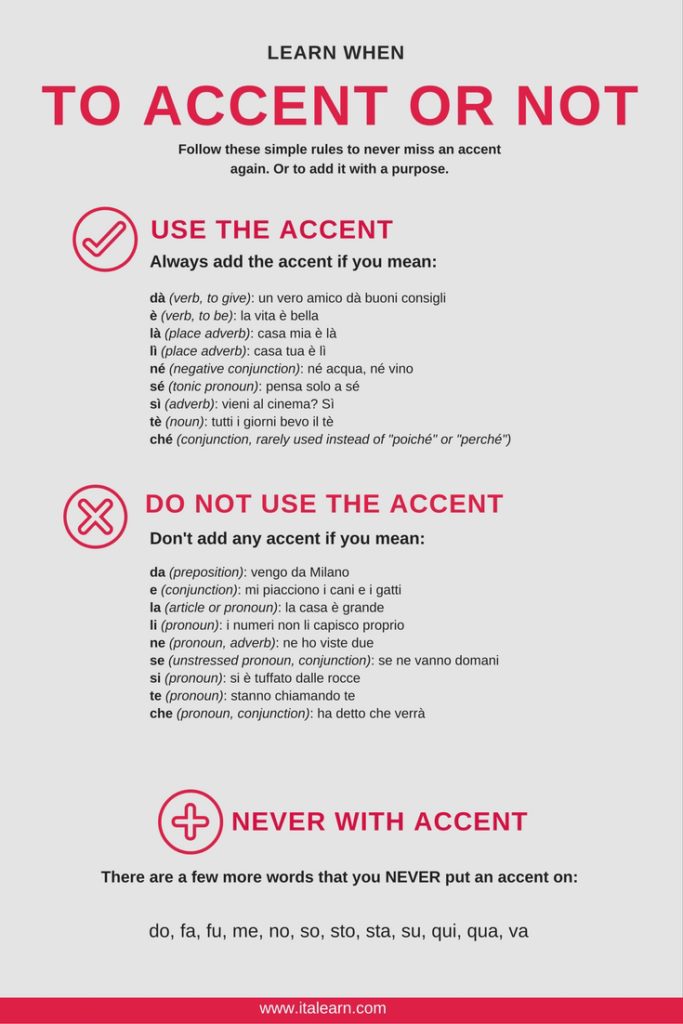 Fall in love with Italian