self-paced study materials
Friday nights are all for the fun in Italy, but I won't ask you to come out for an aperitivo
I'll give you a story to read, in Italian, even if you are a beginner. I know you are tired at the end of the week and when you come home all you want is a glass of wine and your pj.
I'll get you that glass of wine, juice, coffee, gelato, whatever you need to relax on your sofa, feet in the air, eyes on a book. 
This is not going to be a community, facebook group or anything that has to be done with other people.
There is just you, your (well-deserved) free time, your priorities, your interests – no kids or husbands around. And it can take how long you want, read all at once, read a few lines a day, read for 10 minutes a day, whatever works best for you.
If you were born in the 80s like me, or before, you probably had a favorite magazine. I remember waiting an entire month, then running to the newsstand to get my copy. And lock me in my room to read it all in peace.
Let's do it again.
Why you learn with stories
These stories are an unconventional way to learn Italian. You learn better when you are stress-free, happy, and you keep an open mind. Reading and writing as an act of self-love are exactly the right actions to do when your frustration and fear kick in. Learning Italian can only be a process, a journey for you enjoy, no rush. Reading is a pleasure, and so is writing, so I have written authentic stories for you – not the short stories that mimic the phrases in textbooks. There are 3 formats to choose from: 
Story+Lesson: a book, an audiobook, a lesson, and lots of practice all in one. Perfect for solo-learners, busy people, students looking for some extra homework, and of course, readers.
Story+Journal: embrace the power of journaling to shape up your Italian. It doesn't have to be perfect, it has to be meaningful for you.
Story+Planner: the perfect way to always have some Italian with you.  
Wondering if a Story+Lesson is for you?
Learning a language on your own is an awesome experience, but it can be really challenging at times. It's not easy to find good resources at a reasonable price. The Story+Lessons are a story, a lesson, and a lot of practice all in one.
The Story+Lessons don't have any start/finish time, you just buy them and take your time to read and practice, totally schedule-friendly. So if you struggle with finding the time, these stories are for you.
Even if you already study Italian in a school or with an online teacher, you can make a very good use of the Story+Lessons. Maybe you wouldn't mind some extra homework when you don't have class, or you want to have a better understanding of grammar, you want to listen to another pronunciation, you want to challenge yourself further. All of this is possible.
Read your way to own your Italian
You love reading: nice smelling paper or eReader, it doesn't matter, you just read all the time. And you are learning Italian but it's still too difficult to read a real story in this language, something that is not from a text-book I mean. The Story+Lessons are real short stories, like… a real book.
There is a lot more than reading the story in Italian, you have all the tools you need to really understand everything, increase your vocabulary, fine tune your listening abilities.
Check out all the available stories:
This is how a Story+Lesson works
I just purchased both your stories and I just wanted to let you know that they are EXCELLENT! I love your thoughtful approach and recognition that everyone is so busy. I can study them over time and at my pace. I am an advanced beginner and think these lessons will really help me! Please continue to create more!!
Journaling is powerful. When we write in a journal we give ourselves permission to be true, honest, raw. Our mind is active, our soul is calm, our body is relaxed. These are the perfect conditions for learning too. So, while creating our story on paper we can also learn Italian.
Journaling is a private act. What you write is not meant to be shared, it's only yours. Journaling in Italian will help you to build more confidence and to trust your intuition.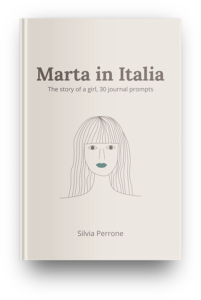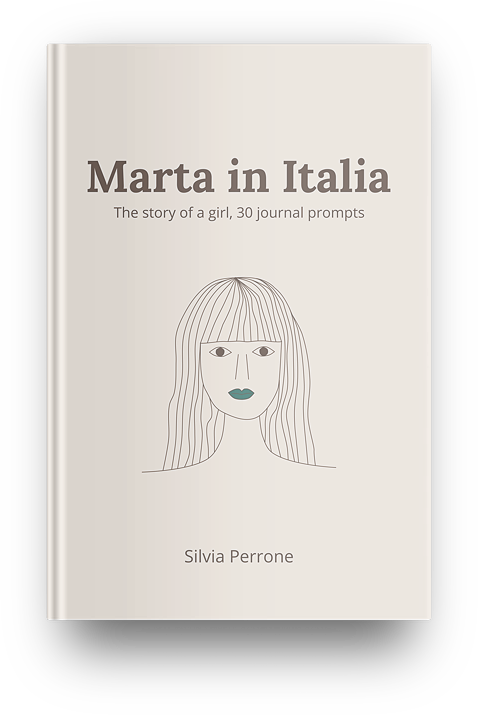 The story of young Marta has something in common with many of us. She travels to Italy to meet her ancestors, and she finds a lot more.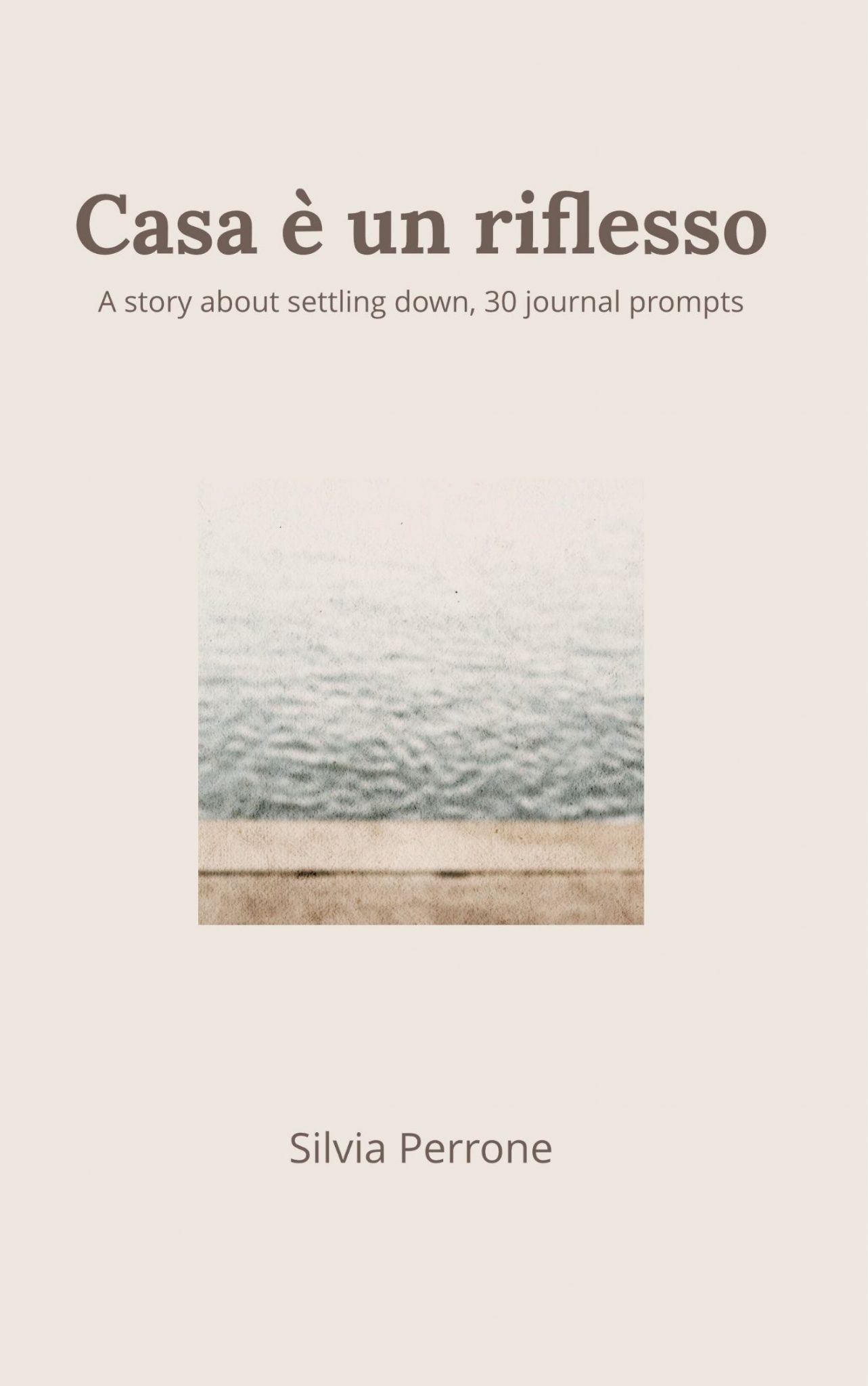 Casa è un riflesso is the story of a woman who is looking for a place to live because she can only survive in her past.
Planning our Italian learning time is not always easy, sometimes we just need a little reminder. A Story+Planner helps you plan Italian alongside everything else you have to do. The planner structure is very simple, just a weekly plan and language tracker. There are also two pages after each week that you can fill with everything: lists, notes, stickers, doodles, etc. Your planner is always with you and so is an Italian story that you can read, study, translate, meditate about, and anything else your inner student wants to do with it!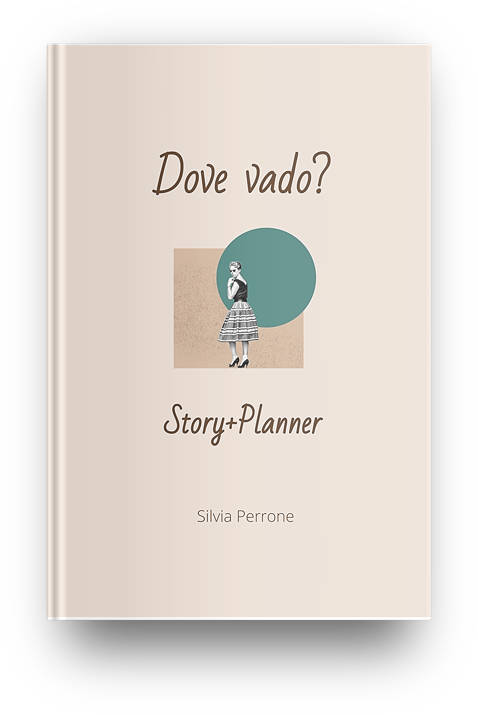 A woman can't find her planner and can't remember what she has to do, but she decides to go out anyway. But where will she go? Read her story throughout the year: one chapter a week, 55 weeks, plenty of space to write down all your appointments and track your progress in Italian. A2+ level recommended.
Get your paperback copy on Amazon!
"Profumo di Zagara" has really taken my taste for reading in Italian to the next level. It's a delightful and engaging experience. I usually have problems to finish reading texts in Italian, but this one totally caught my attention. The descriptions are so colorful and vivid. I felt transported to the places in the descriptions. Plus, I learned new vocabulary and got a great sense of accomplishment by finishing and understanding my first reading in Italian at one sitting. Totally recommended!